Field Trips
There will be pre- and post-congress field trips and tours.
Tentative plans are as follows:
*The information will be updated soon.
Pre-congress trip
Permo-Triassic boundary and Triassic to Jurassic succession in pelagic setting in Inuyama, central Japan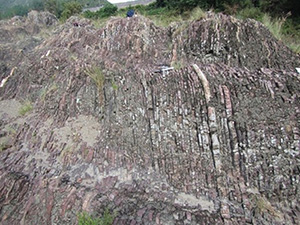 Triassic cherty deposits in Inuyama
Post-congress trip
Upper Mesozoic marine and non-marine deposits in Tetori area, northern Central Japan: A unique window into the Early Cretaceous terrestrial ecosystem in Asian eastern margin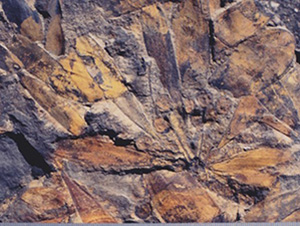 Ginkgo fossil from the Tetori Gourp
© Shiramine Inst. Palaeont., Hakusan City
Mid- to Upper Cretaceous Yezo Group in Hokkaido: Ammonites and other marine fossils.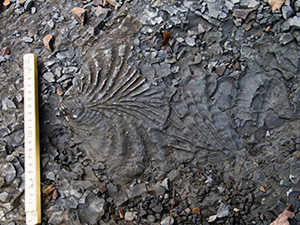 Gigantic inoceramid bivalves from the Yezo Group